Watch as a patient's smile makeover brings tears of joy - Bob's Story
Bob Carvajal lives his passion as a youth minister, working for the past 52 years with New Orleans high school and college-age kids. All of his life he has been plagued by crooked, uneven front teeth, causing him to be self-conscious when smiling. Now in his 70s a sleep-borne para-functional grinding habit has worn down his natural dentition and impacted his ability to chew. Bob, Mike Bellerino, CDT and Gretchen Juncker, DDS help tell the story of how an IPS e.max Prime makeover restored Bob's smile and cured his self-consciousness.
"When I first saw my face I just couldn't believe I had straight teeth. I hadn't realized how much it had affected me," said Bob tearfully after seeing his new smile for the first time.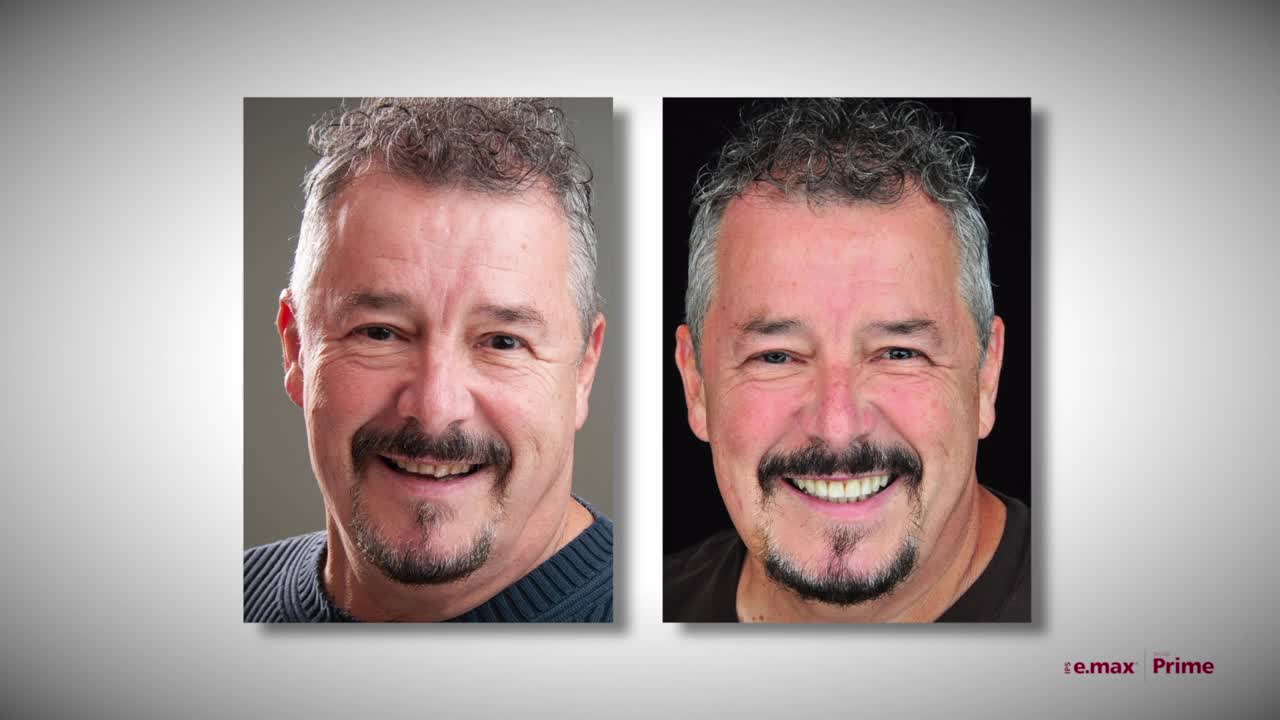 When choosing the best premium materials for your restorations,
don't settle for less than the brand you trust.
Choose IPS e.max ZirCAD Prime!